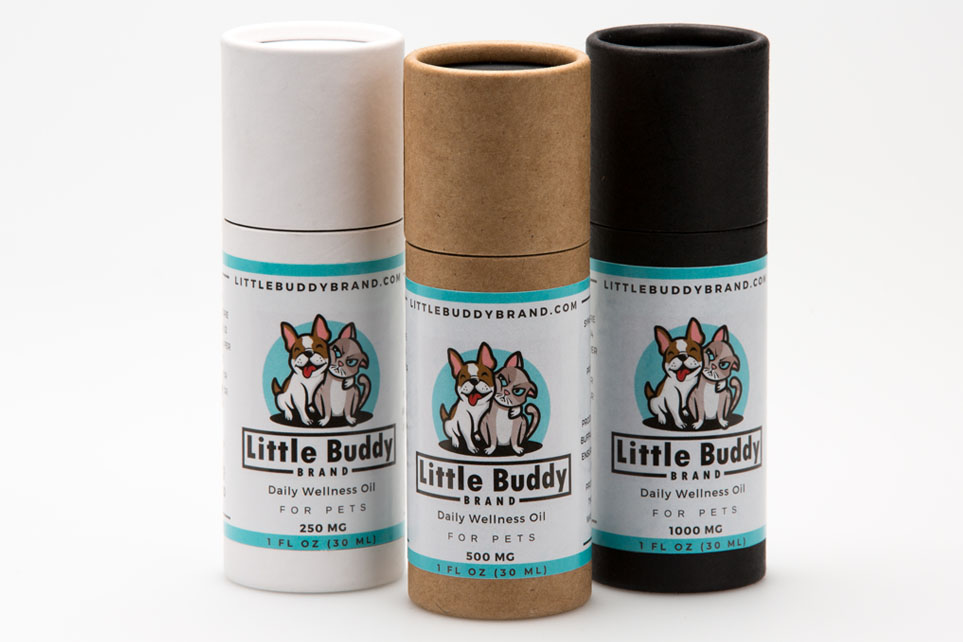 Your Little Buddy's body, like yours, consists of a regulatory system called the endocannabinoid system. It is made up of CB1 and CB2 receptors located all throughout the body including
brain, central nervous system, immune system and other peripheral organs and tissue. The compounds in the body that interact with these receptors are called endogenous cannabinoids (endocannabinoids) and are named as such because of their similarity to the compounds found in the cannabis plant. These compounds work with these receptors to play a crucial role in regulating processes that affect everyday experiences, things like sleep, mood, hunger, stress, energy, metabolism, immune system activity, blood pressure, and anti-inflammatory responses to name a few. Science has shown that in nearly all pathological conditions, that endocannabinoid/regulatory systems are not functioning properly and are either chronically deficient or are overactive. So with that being said, a regular supplementation of CBD can help bring balance back to these regulatory systems, which will not only improve these daily functions and experiences but could also potentially slow and stop disease progression!
Benefit of CBD for your Little Buddy
Pain and Inflammation relief
Joint and mobility
Digestive and Nausea Aid
Increased Appetite
Calming effects and Reduced Anxiety
Improved Sleep
Effective in reducing the symptoms of Epilepsy and Seizures
Improved skin and coat conditions
Helps attack the root of allergies and disease, which is inflammation!
Improved heart and circulatory health
We recommend starting with a medium dosage as follows and seeing how your little buddy responds! For every ten pounds your pet weighs, add 4 mg of CBD to your serving size (which varies for each strength of Little Buddy Brand Wellness Oil). We recommend servings every 8-10 hours as the CBD does have a relatively short half life in the body and for best results you want it in the system helping regulate around the clock. For example, 40 pounds is 4 x 4mg's = 16mg of CBD per serving given every 8-10 hours.
This can be administered orally, just squeeze suggested dosing straight into their mouth (this method is only for the most cooperative little buddies!). The more common method is simply applying to their food, treats, toys, or may we recommend the Little Buddy Brand Elk Antlers. Your pet will love the salmon oil flavor added to just about anything!
Remember, no two Little Buddies are the same so if you notice anything out of the ordinary stop administering immediately and consult with your veterinarian before continuing use!